Lake Garda
 

Lago di Garda

– A Peaceful Lake Surrounded By Majestic Mountains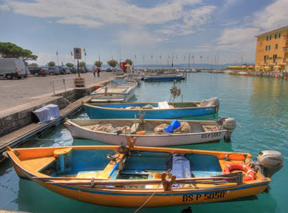 Lago Di Garda, a popular holiday site located in Northern Italy is amazingly breath taking, so peaceful even with all the tourist swarming around the lake.
Half-way between Brescia and Verona or between Venice and Milan, Lake Garda is a largest lake in Italy where visitors can experience magical atmosphere and breath-taking panorama.
Visit Lake Garda tourist information office for more information. Get travel information including the best places to visit, activities and accommodations around the lake Garda district.
At Lake Garda you will love every minute.