All Natural Protein Chew
Probita – the World's First Bio-Identical, Hydrolyzed, Collagen Protein Chew – Certified Clean for Professional Athletes

Based on the Scandinavian Arctic Cloud Berry, Visi is the next leader to expand the home based business industry. With products that are cutting edge and a great corporate team supporting their partners there is no better time to get started Visi than the present!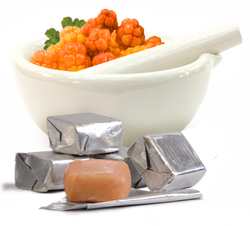 Live an amazing lifestyle that includes optimal health and a better quality of life. Gluten Free, Kosher, Non-GMO and All Natural products to live better by! Discover what Probita and Visi can do for you!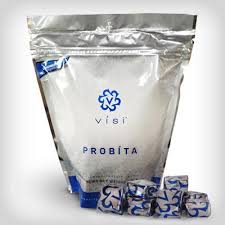 When it comes to health and wellness, protein has become a big deal, and it's easy to understand why.
Protein is a crucial component of virtually every cell in the human body. It's the major building block of muscles, cartilage, skin and blood. Your body requires protein to make enzymes, hormones and other vital body chemicals. Protein is necessary to build and repair cells, tissues and organs. Hair and nails are comprised primarily of protein.
Probíta with Hydrolyzed Collagen, the most absorbable protein, provides just what you're looking for when it comes to superior-quality protein.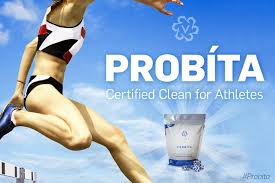 The heart of Probíta is its proprietary Scandinavian Gold Blend, which features two remarkable berries. The Arctic Cloudberry, also called "Scandinavian Gold," boasts a stunning nutrient and benefit profile that includes vitamins A, C, E, B1, B3 and B6, as well as calcium, magnesium, ellagitannins and ellagic acid.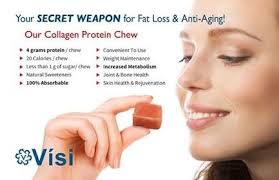 The Cloudberry also contains more vitamin E than any other known fruit or vegetable. The seeds of the Cloudberry also contain fatty acids that are crucial for numerous body organs and systems. The Lingonberry contains organic acids, vitamins C and A, B vitamins, potassium, calcium, magnesium and phosphorus.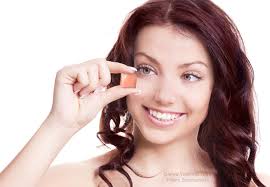 This berry also boasts reserves of flavonoids, lignans and resveratrol. It has been used in Europe for centuries in a variety of traditional uses ranging from occasional gastrointestinal issues to joint support.
Click on the images to learn more about this super-food.