Creative Book Covers

Creative Book Covers within 24 hours for just $5. Professional and amazing 3D eBook or Kindle cover for authors.
As your trade agent, I want you to take few minutes and check our partner Allison who, besides living in heavenly Barbados, is a professional graphic designer with more than 10 year of experience in designing and creating a professional eBook or Kindle covers for her clients.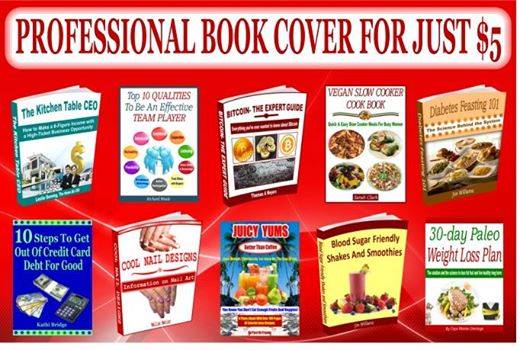 She specialises in working with authors and is expert to grasp the essence of their writing and translate it into an amazing 3D eBook cover or Kindle cover.
If you are an author, you would need a professional eBook cover to showcase your books and draw in more customers.
While working with her clients Allison will do unlimited revisions to help reach 100% customer satisfaction. She will tirelessly work until you have your cover the way you like it.
Please check out her work to see how she had satisfied her previous clients.
For more information click on the images!