Two Must-Read Books From JonRose Publishing

Trade Agent recommends…
These two e-books from JonRose Publishing have conquered and overwhelmed book lovers. The first book is written by a retired English professor David Michael Martin writes for whom this is his first novel set in the wilderness of Maine, called "Winter Soon"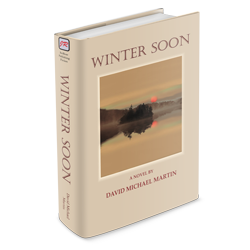 Here are in short three main plots from the book:
Part one is the Event – May 1973
Three long-time friends, John, Meech and Hoxie, have decided to take a trip for some trout fishing in Maine's remote Moosehead wilderness. A confrontation between the three of them and a game warden results in murder.
Part two is the Investigation – May to October 1973
The focus shifts to the town of Greenville impacted by the disappearance of the game warden. He may have run out on his pregnant wife Sarah, but evidence points to the likelihood of foul play. Suspicion lights upon Byron Trask, a timber company executive who has been carrying on an affair with Sarah while plotting to get rid of her husband.
And Part three is the aftermath – October 1973
John Mason, safe at home in New Jersey, is suffering pangs of conscience over the death of the game warden. He decides to return to Maine to find out what has happened since.
They say that the criminal always returns to the scene of the crime. What will John discover?
Available for immediate download here at JonRose Publishing.
The second book is "Gatekeeper" by C. Alease.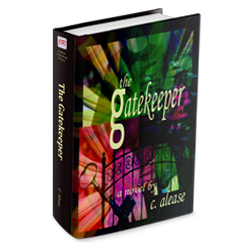 After confiding in a friend and coworker who was seeing a therapist, a seemingly normal, middle-aged woman decides to take her teenage son to a psychologist to work on his anger issues. She thinks that she has a lived a rather lackluster life, with an understanding that if she feels a bit "touched," it is only because "everybody is a bit touched."
During her therapy visits with her son, David, she learns that the therapist is more interested in her, and begins therapy on her own, only to discover that her uninspiring life is that way because of repressed memories, caused be a series of trauma-ridden experiences from long ago.
Her therapist introduces her to her Safe Room, a magical place, where she discovers that there exist many personalities wrapped inside of her mind, invading and suppressing it, all with stories of their own intertwining lives to share.
She is jolted, tossed, and relentlessly bombarded with one startling revelation after another, until the final revelation, which threatens to send her toppling over the edge into complete insanity.
The Gatekeeper e-book is available here for instant download.
Click on the images to find out more!