SIR-PRIZE – New Hiphop Album
Hiphop Artist SIR-PRIZE – New Album Is Out Now!
The Clocktable Presents PATIENCE WAS THE KEY The Album Starring SIR-PRIZE – Featuring QUILLA, COMPUTA APPLE CRACK, DARIO1985, MANY-O-MIC, BRIZZIO – Produced By: DOPE BOYZ MUZIC, JCASPERSEN, MK-12 and SEBMESTRIA FRENCH CONNEXION.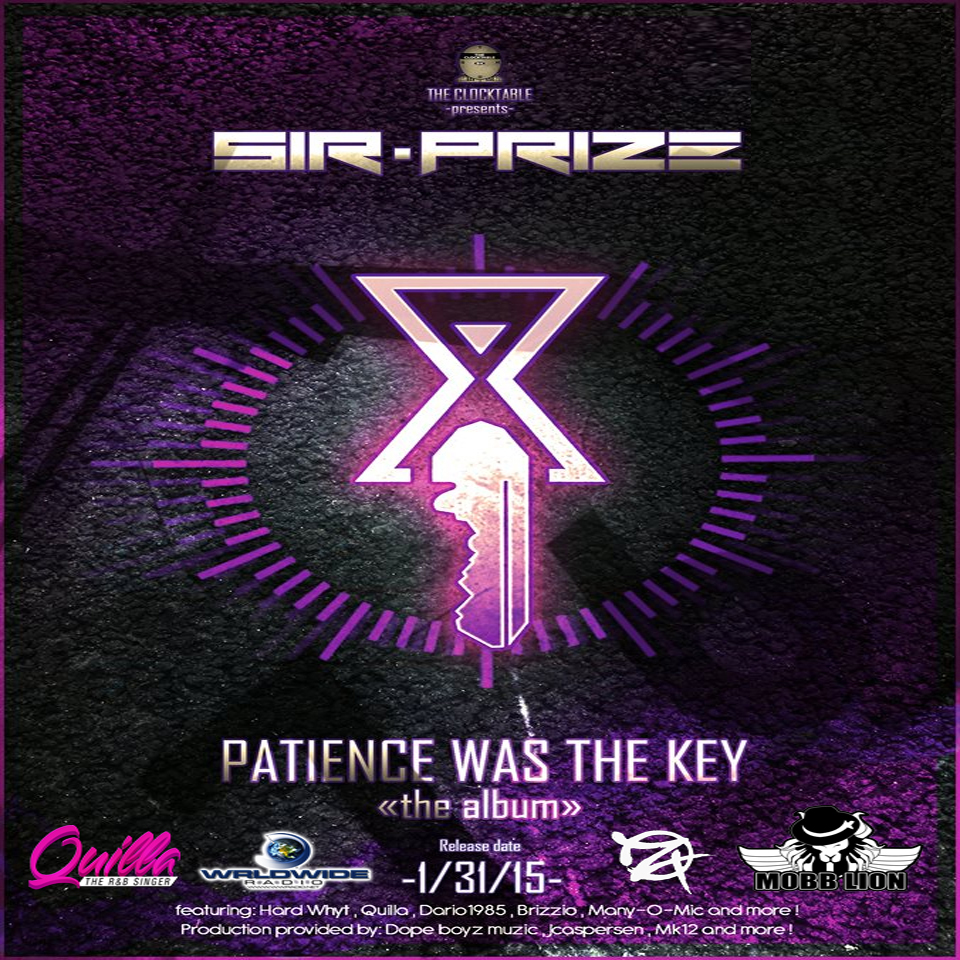 Get your copy of the most Anticipated album that set off the New Year "PATIENCE WAS THE KEY"
Starring SIR-PRIZE and featuring various artist.
The beatmaker  are DopeBoyz and the team he gathered around a great album.
Again from the Clocktabke Store you can get one great album from SIR-PRIZE – 11 new songs like "I Will Never Give Up" and "Believe in Me" for a smooth Hiphop beat and chill.
As always at Clocktable Store, it's a great deal for all Hiphop music lovers.
Dont forget to get The Clocktable free app from your google play store – get it here!
Check also this cool SIR-PRIZE Official Sneaker.. Official Box.. what more can you ask for.. get your pair on CW PIZZAZZ